Last month, I met a young man at a church who is getting married later this summer. He and his fiancee are reading through Before the wedding bells book and busy planning for a great wedding. After discussing some wedding issues, I inquired how ready is he for marriage. His thought deeply about my question and then replied, "No one will ever be fully ready for marriage!"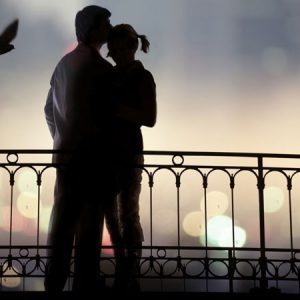 That answer surprised me and at the same time, I sensed he has seriously thought about what he is getting into.
It is sure that one may never fully be ready, no matter what how much preparation one does or what tools they use. There is an element of faith involved in the decision to get married. To be close to another person and in being intimate involves being vulnerable in a matter one may have never done it before.
Some may have had a past relationships and come with significant apprehension, whether this one is going to work or not. Others after breakups and past emotional entanglement are concerned if their mate will discover all the past.
Then there is fear of the unknown, what if happily ever after is going evade them. What if your mate is not the person you thought to be.
To love and to be loved involve a great deal of risk and faith. To be totally transparent to another person is always a risky proposition. You may wonder if you mate will still love or extend grace when their find out about your past failures and mess ups. Nor do you want to hurt another person with all the past troubles of your life.
But marriage is about sharing life and sharing all of it. Triumphs, trials and tragedies – all of it. Past, present and Future – every one of it. What you chose, what other chose for you and what got thrown at you for no mistake of your own – all of it. In being vulnerable, we are being restored. In baring out soul to other, we experience God kind of love and grace.
God's ultimate agenda through marriage is to make little bit more like Him. It is a crucible for discipleship. God shows who He is and what He wants to do in our lives. We discover God's love and grace for us in a new way after marriage. He beckons us not only to experience this deeper love but also to love our mate from that reservoir of love. God's love spills over to love our mate and we experience God's love through our mate as well. In the process God is transforming us, loving us into being like that of his Son, Jesus.
For resources on marriage preparation, see our wedding bells books.