Parivar regularly conducts premarital classes and coaching for engaged couples. We partner with denominations and community organizations to offer these classes. We also offer premarital counseling to individuals and couples. It ranges from one-day long (on a Saturday) or two hour sessions for 3-4 consecutive Saturday formats.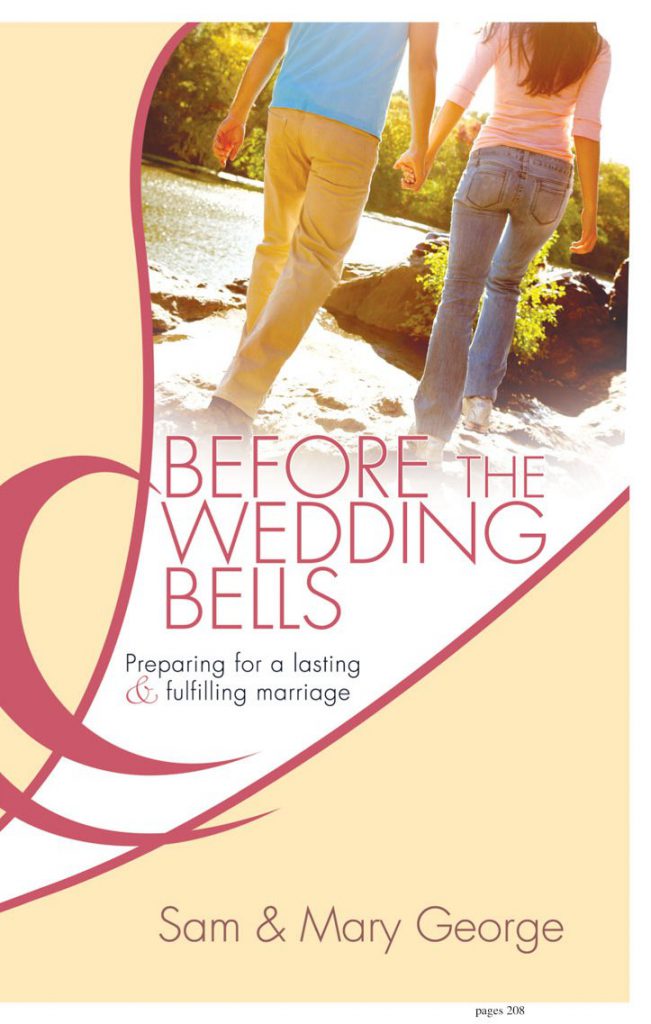 Our curriculum has been converted to a book titled Before the Wedding Bells: Preparing for a lasting and fulfulling Marriage, authored by Sam & Mary George. See more about this resource – www.theweddingbells.org
You can obtain a copy of the book by contacting Parivar International. Book is also available as kindle version. We provide training for couples who want to develop a premarital ministry in their church, city or communities.
Please contact us today to help you build a strong marriage and family life.